THE OLD BREWHOUSE, WINSLEY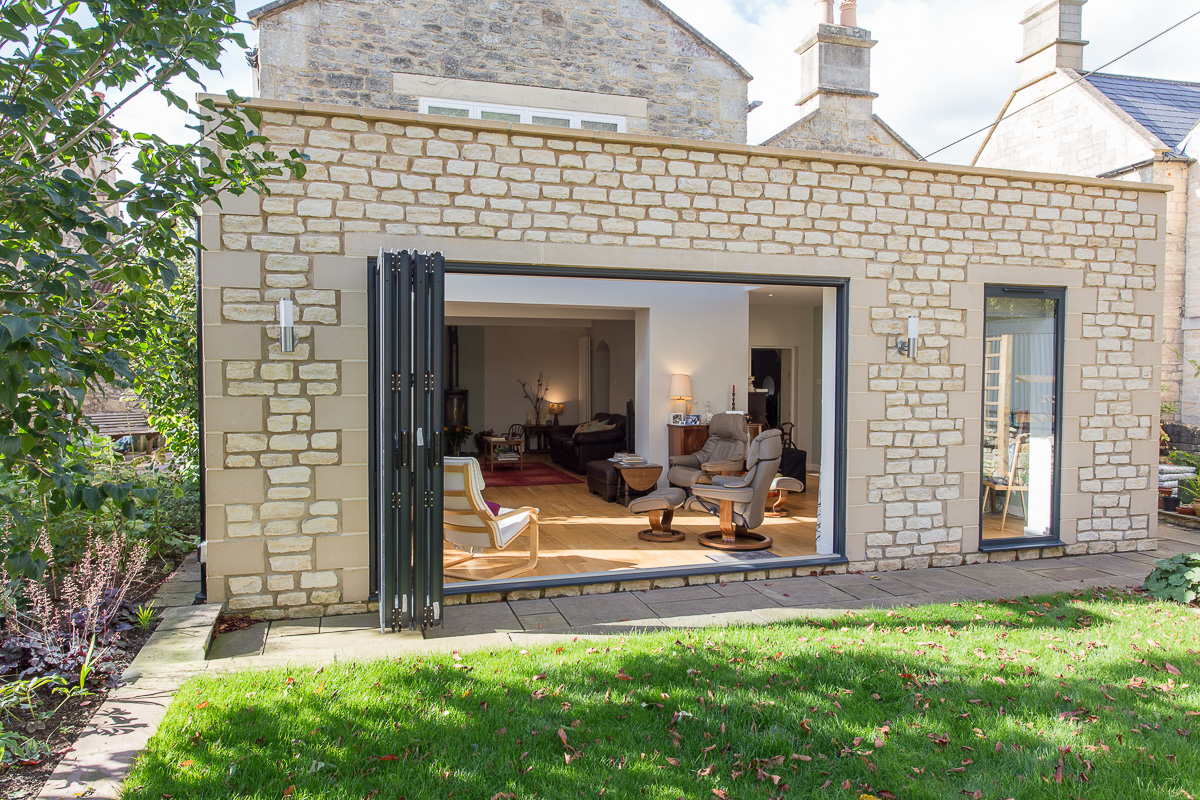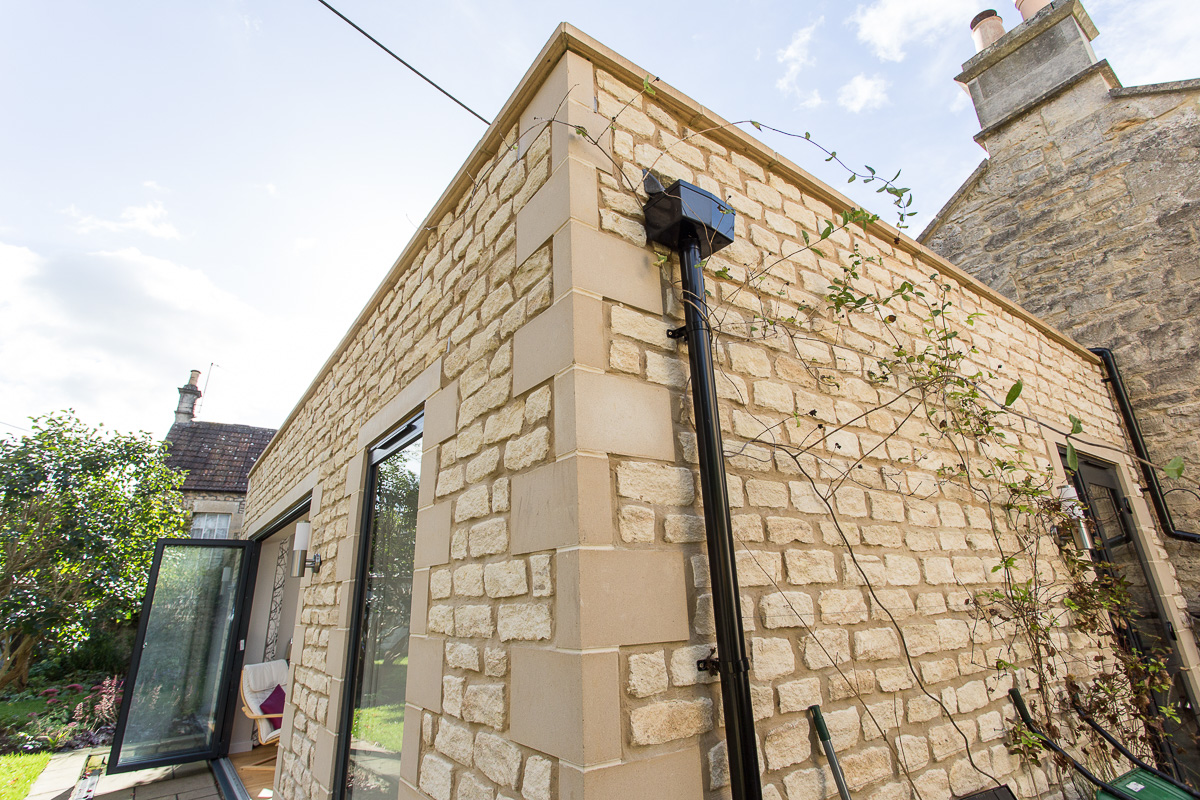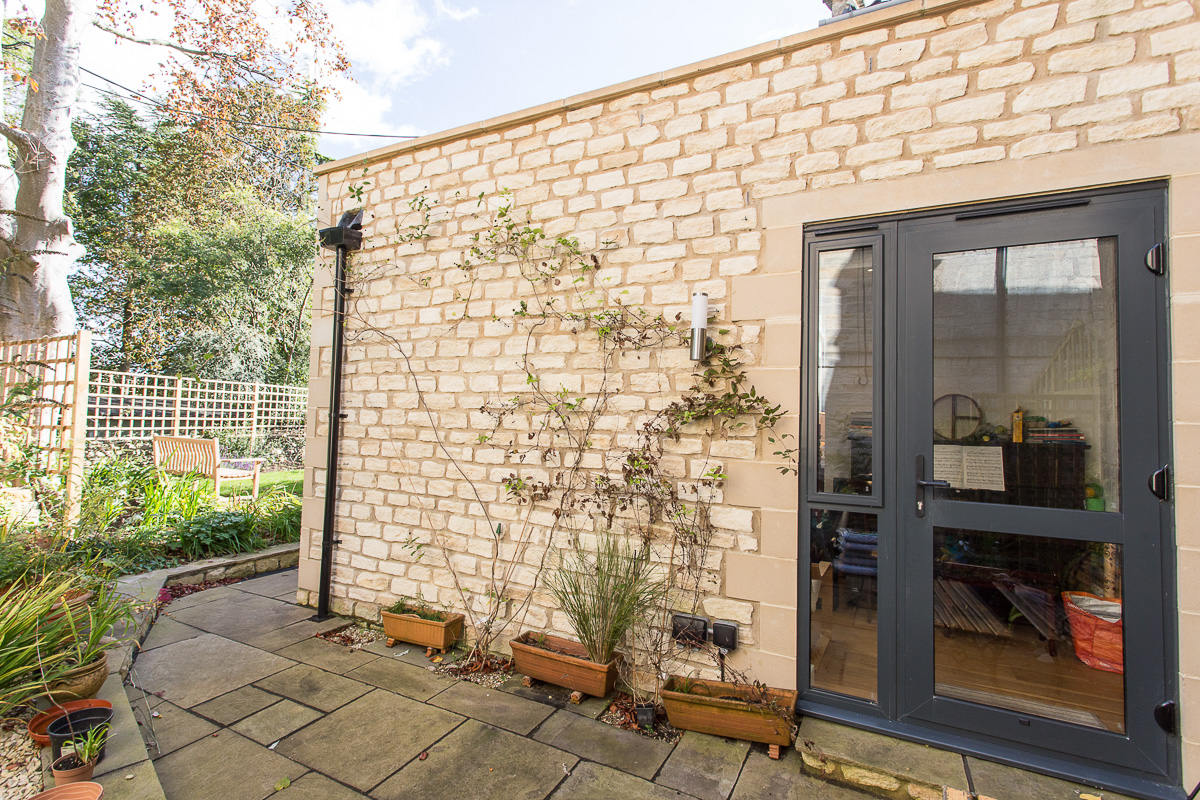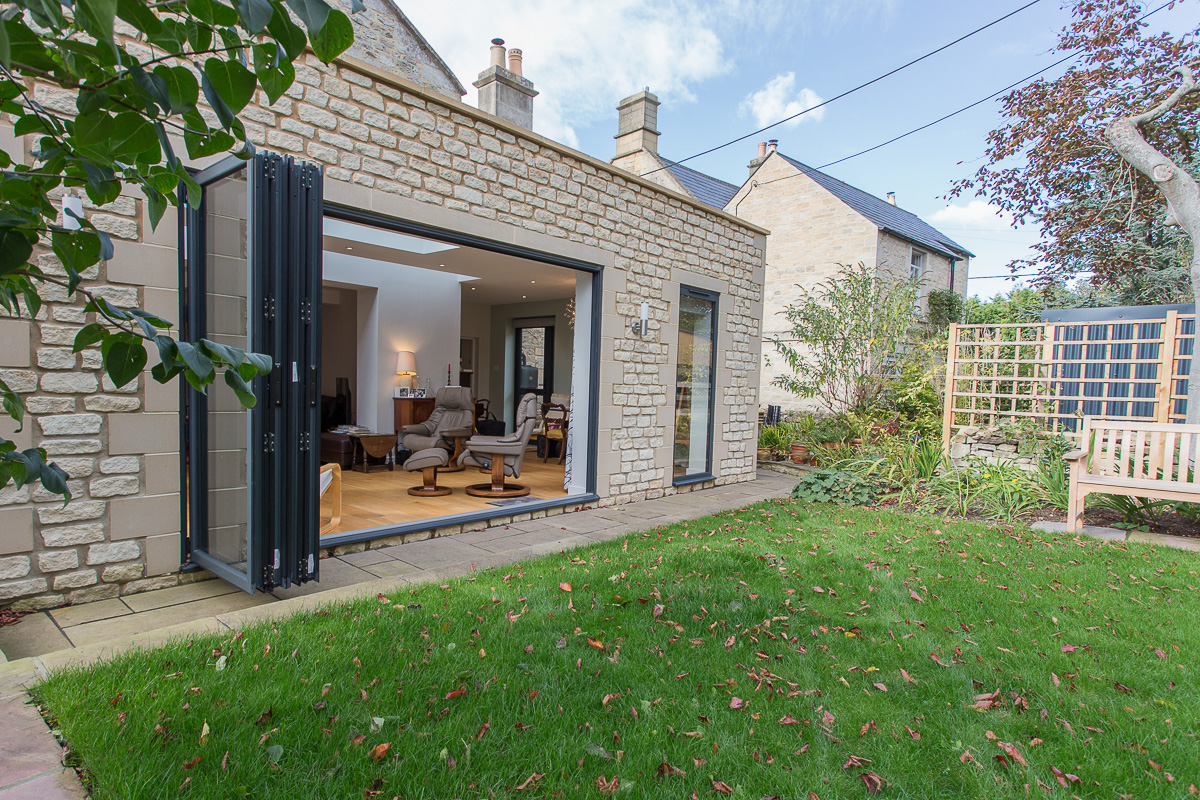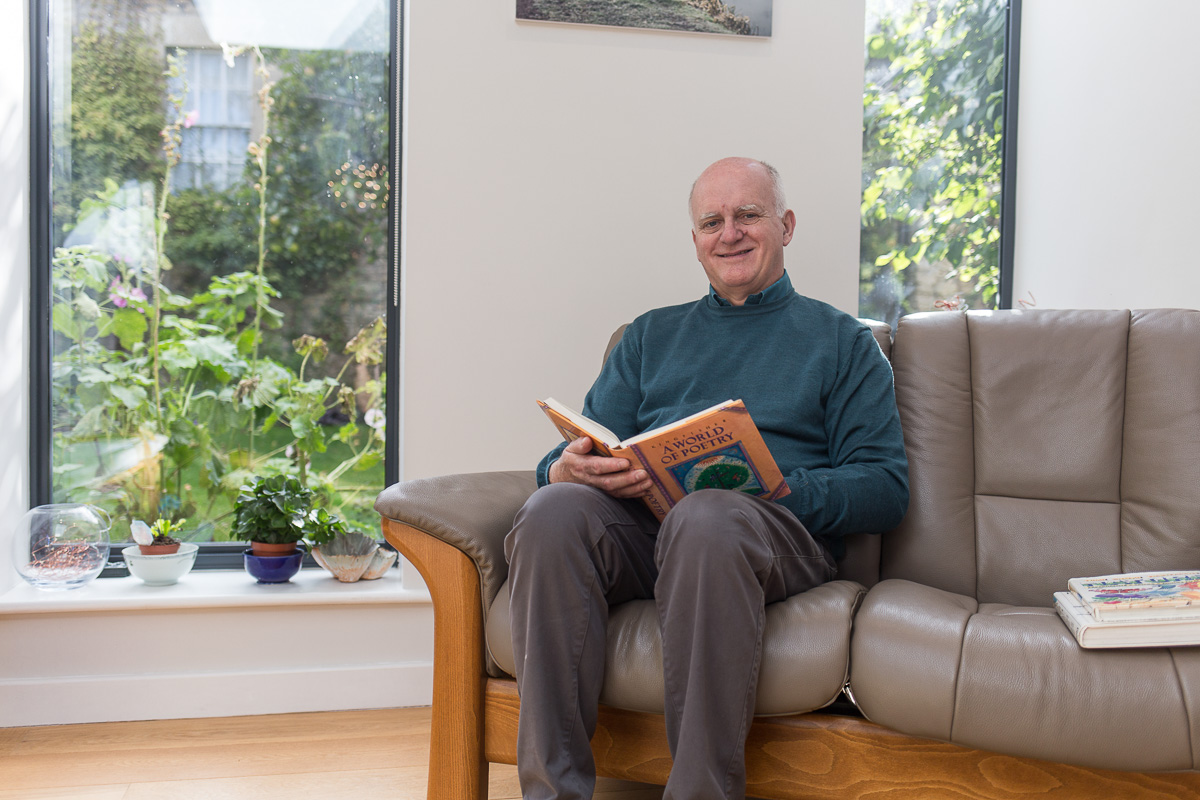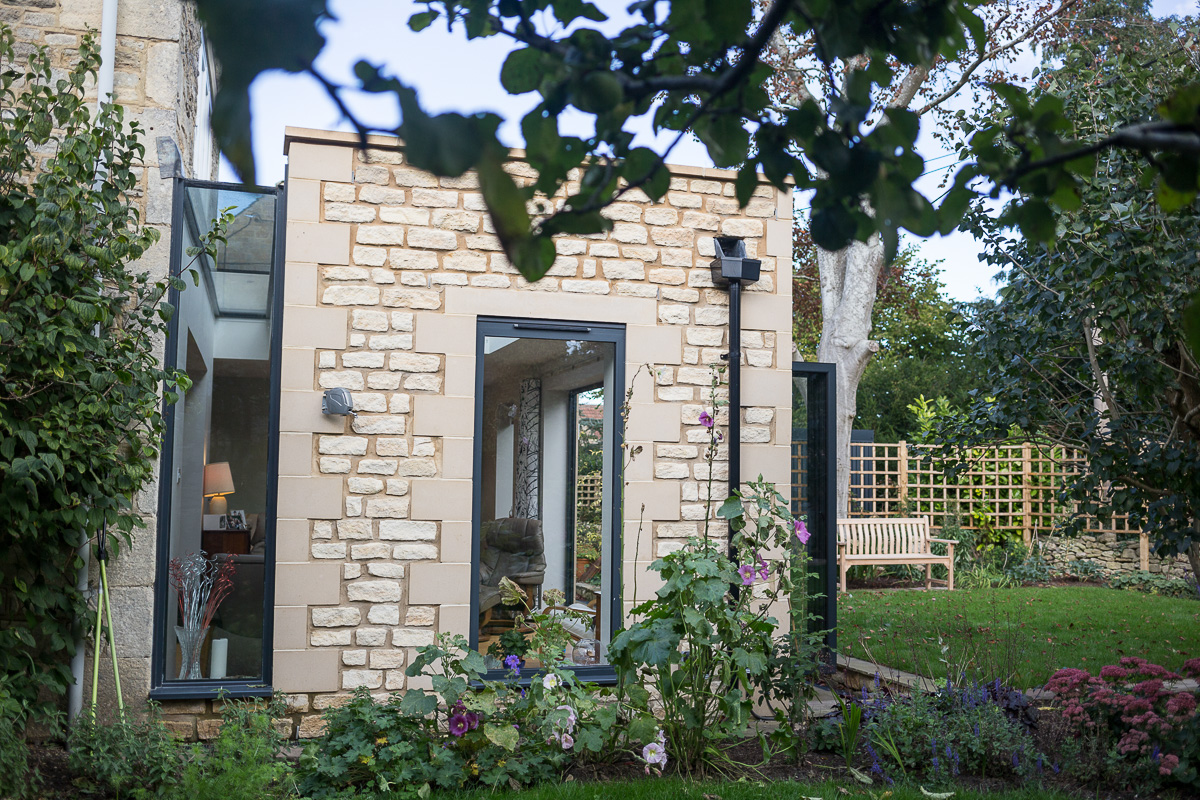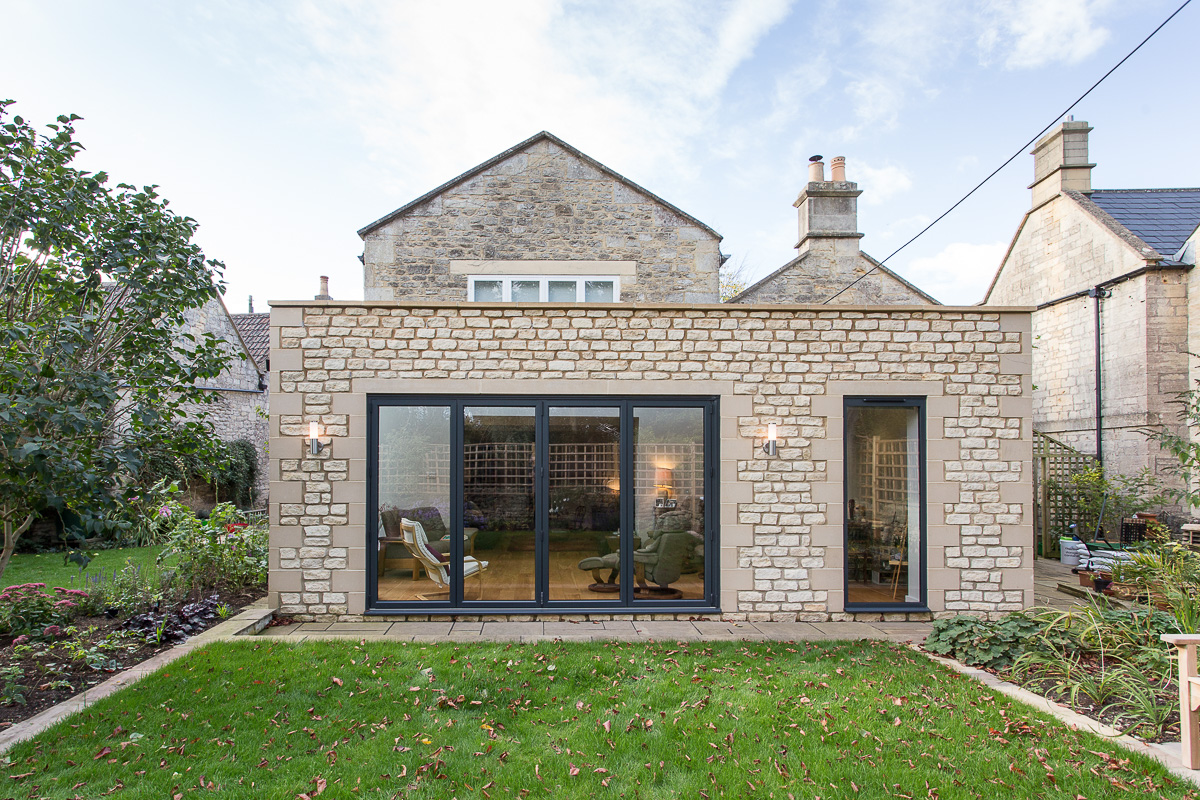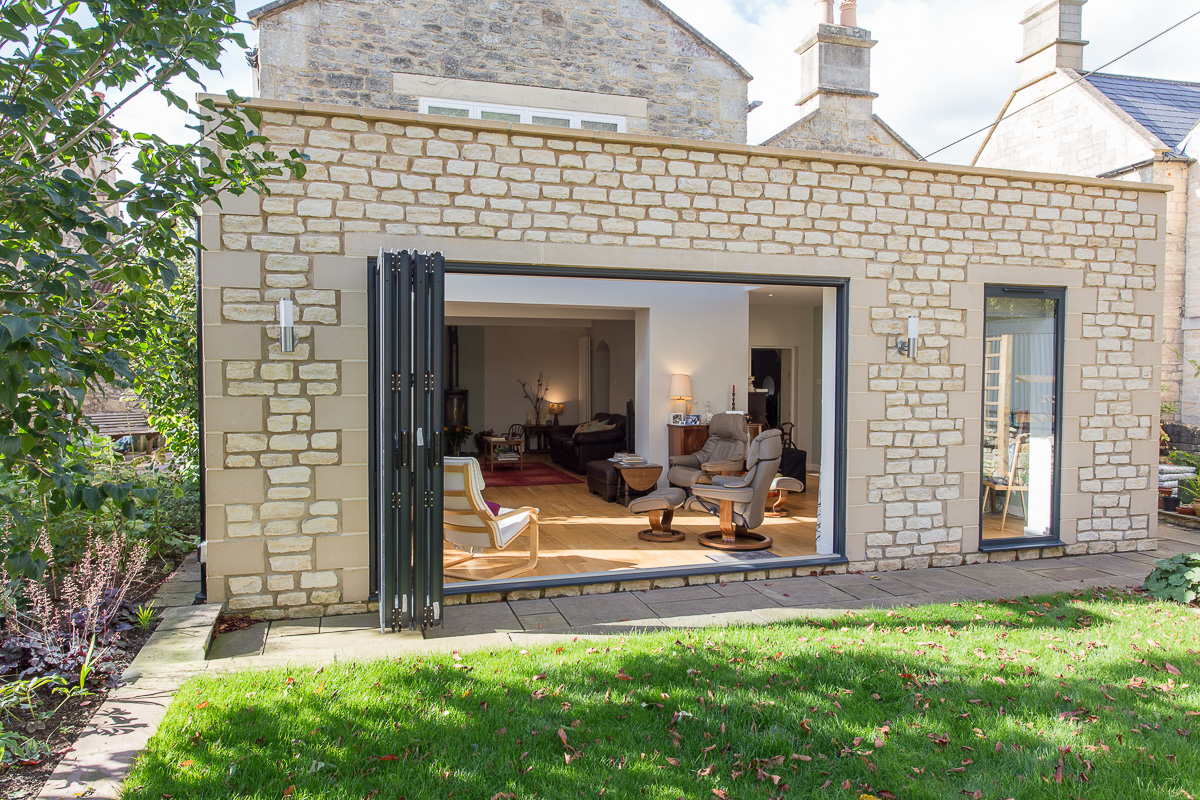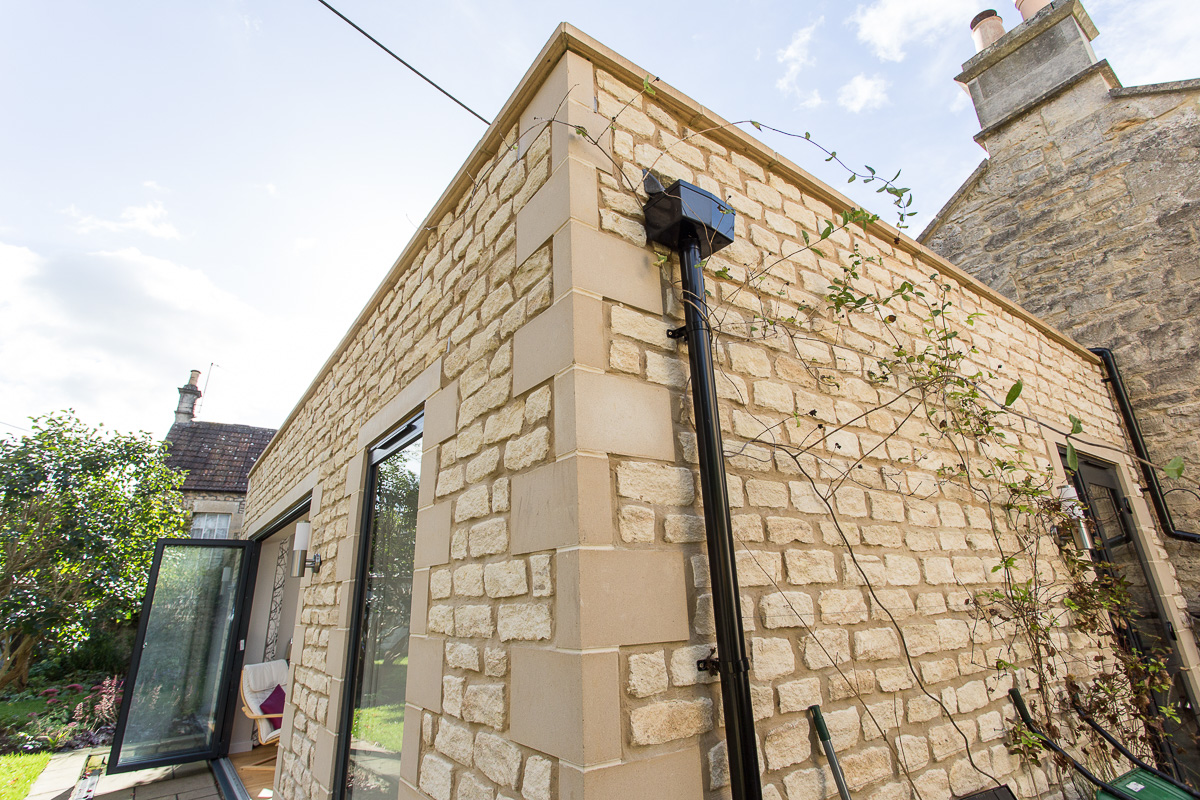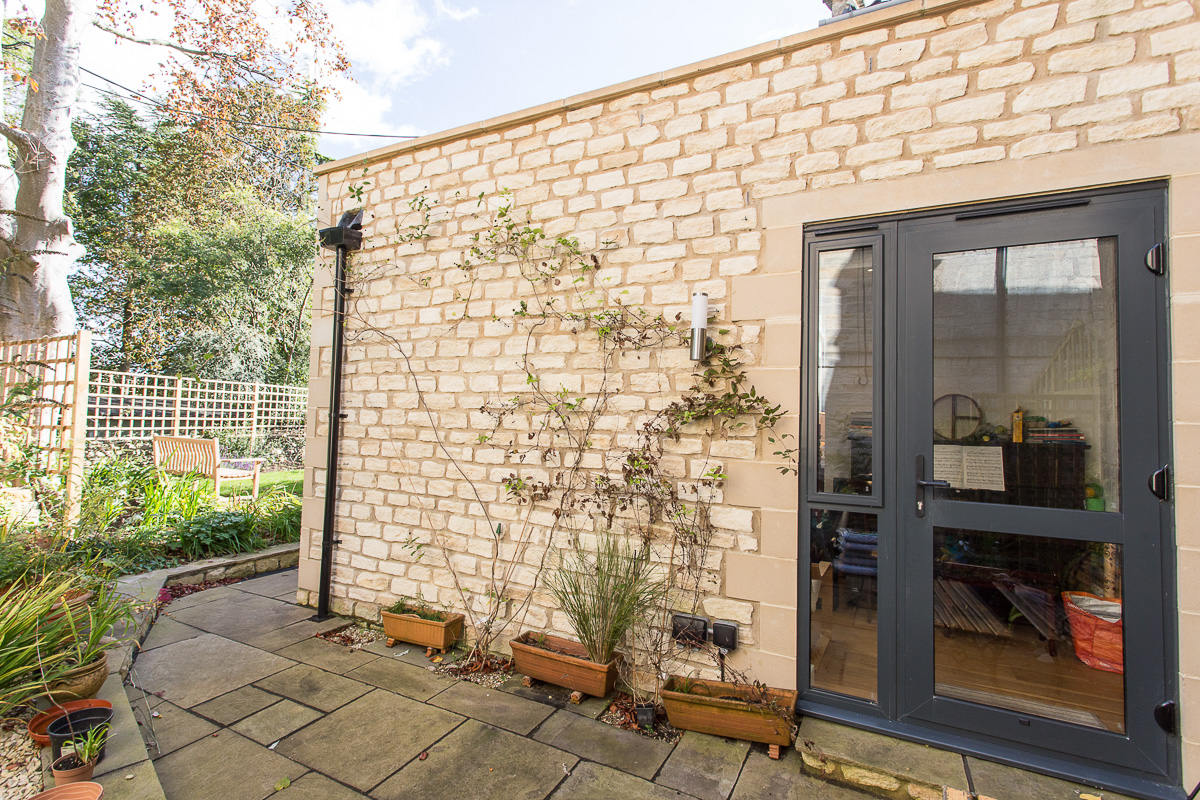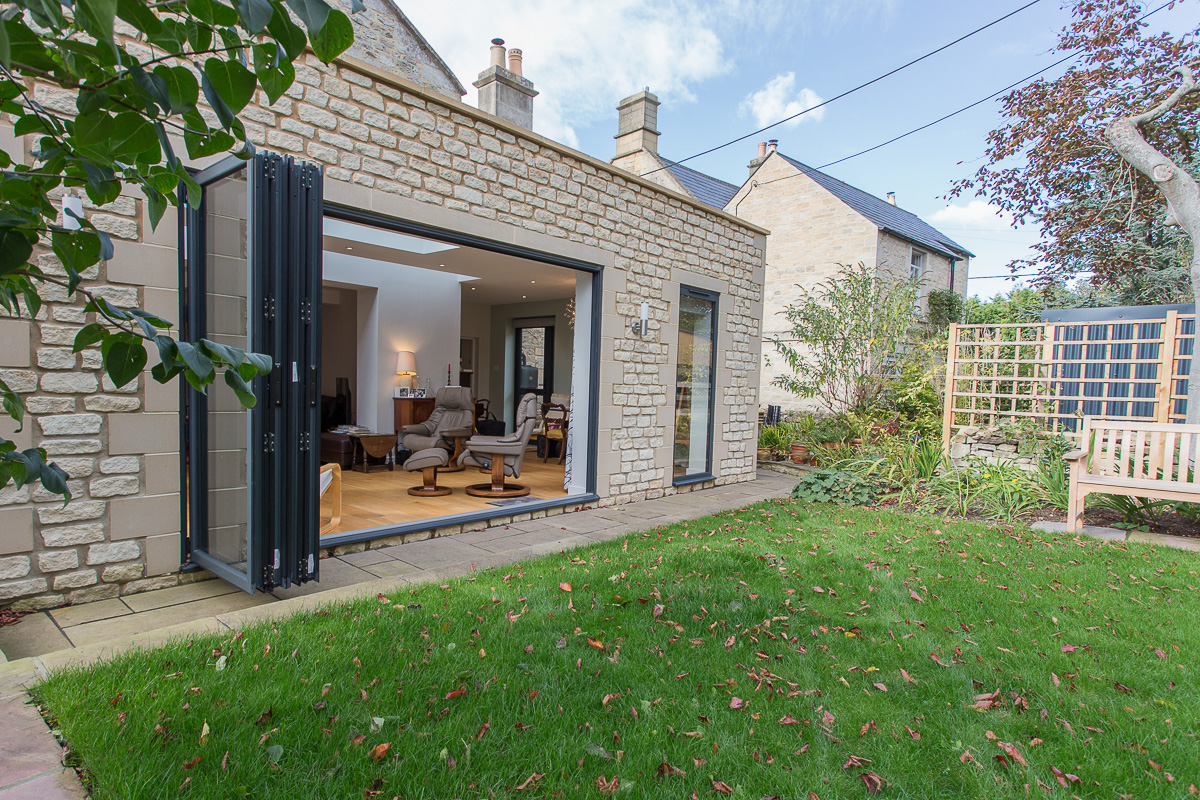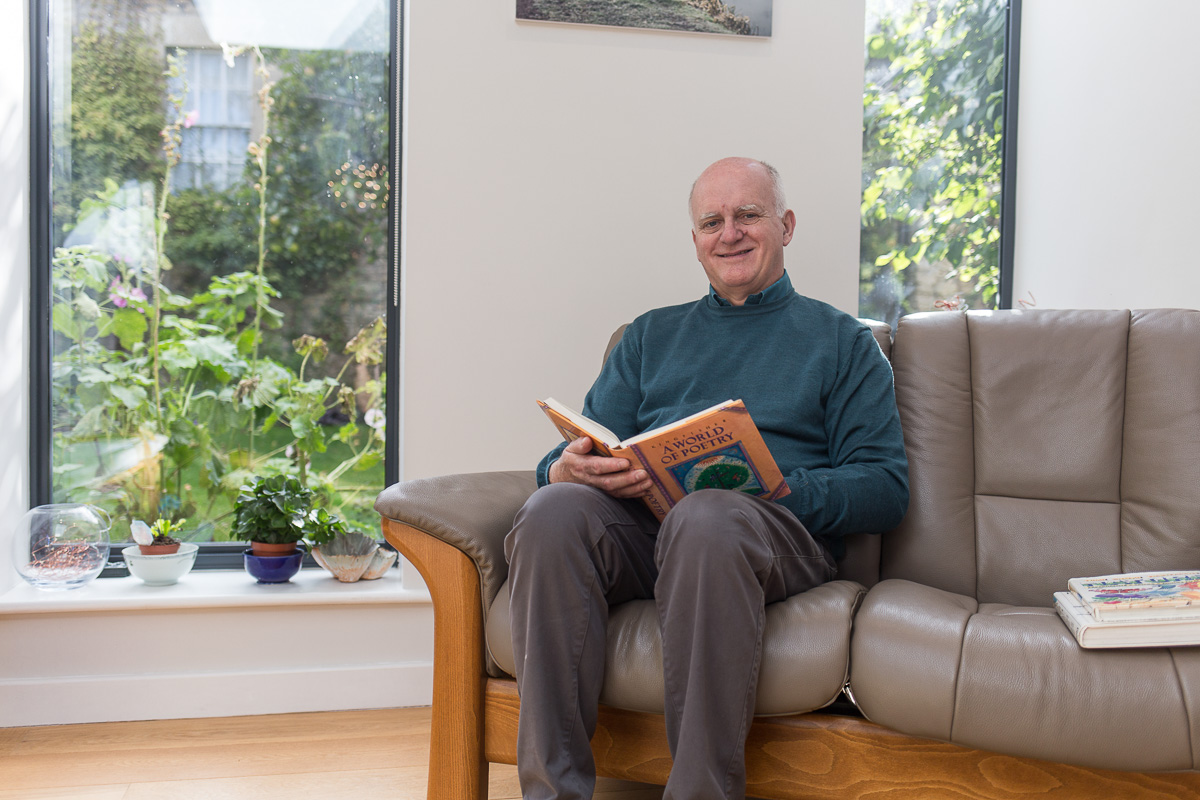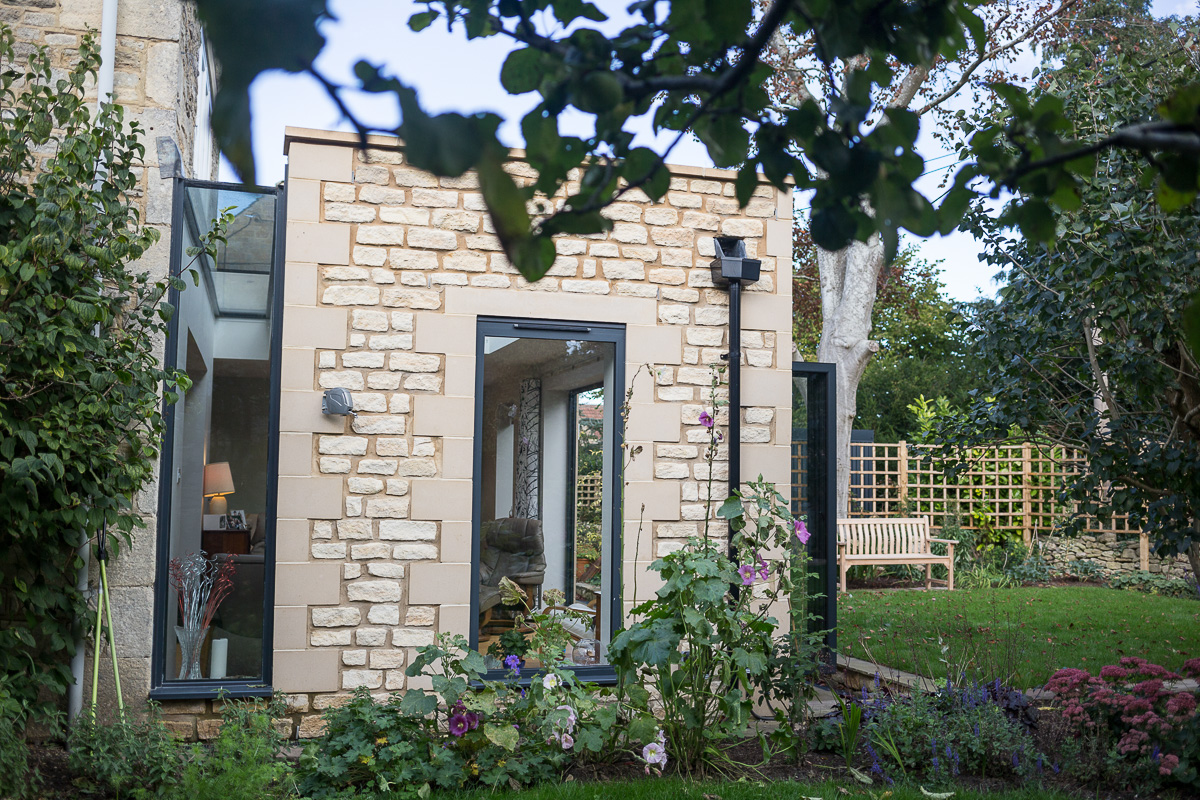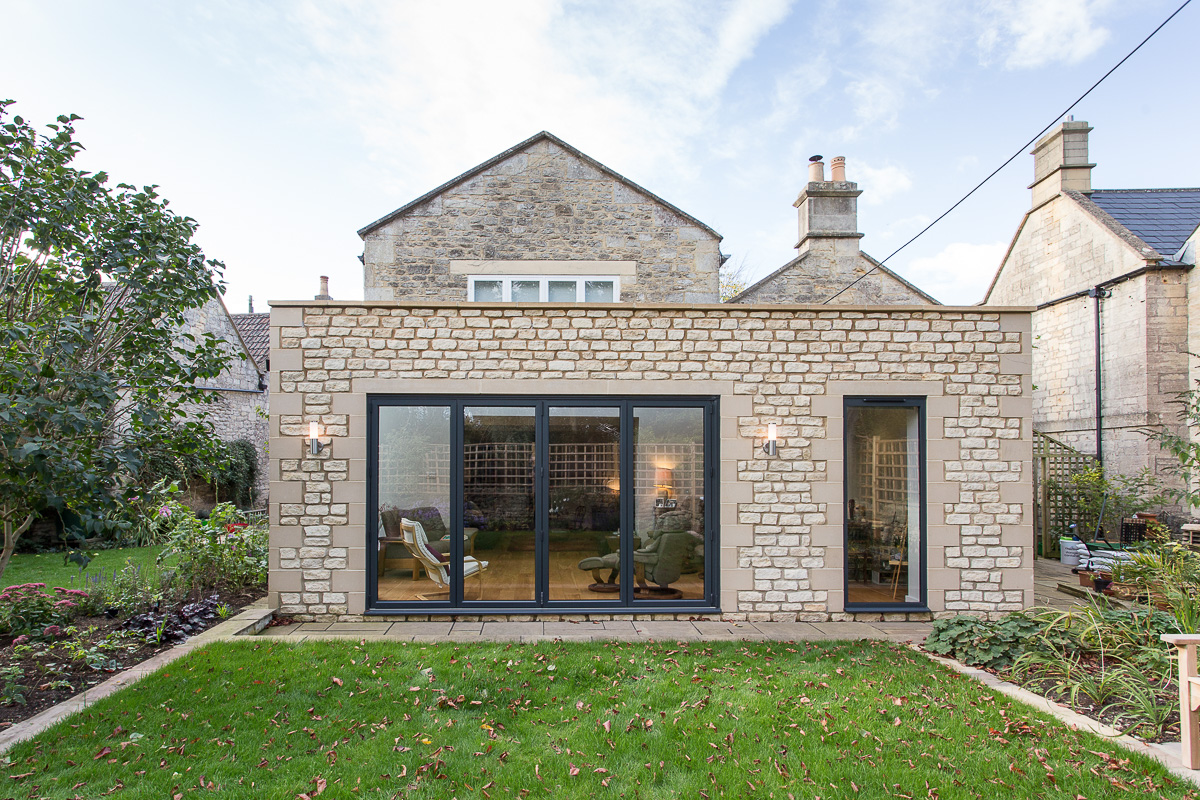 These clients are good friends of mine from years hence and it was an honour to work with them on this project. Their historic home has such distinctive character as does the charming village it sits within. As is often the case however with older buildings – the spaces were quite gloomy, with small windows and low ceilings, and didn't flow well together. By sweeping away two conservatories to the rear (which rarely work well with our climate!) and creating an extension which wrapped around the rear of the home, we were able to create a circular flow around the rear of the property, joining its two halves together.
Large bi-folding doors and roof glazing work together with floor-to-ceiling windows to draw light and views of the garden into the space. One powerful feature is the use of a glazed panel which stretches up the side wall and across the new flat roof where it meets the vertical Bath stone of the original house affording views straight up the façade. This gesture both creates a striking moment as you pass from the original property into the new space while also celebrating the beauty of the aged wall above.
For me this project really brings old and new together in a dynamic way, while also enhancing my client's use of their home by better facilitating their varied uses of the Ground floor spaces.