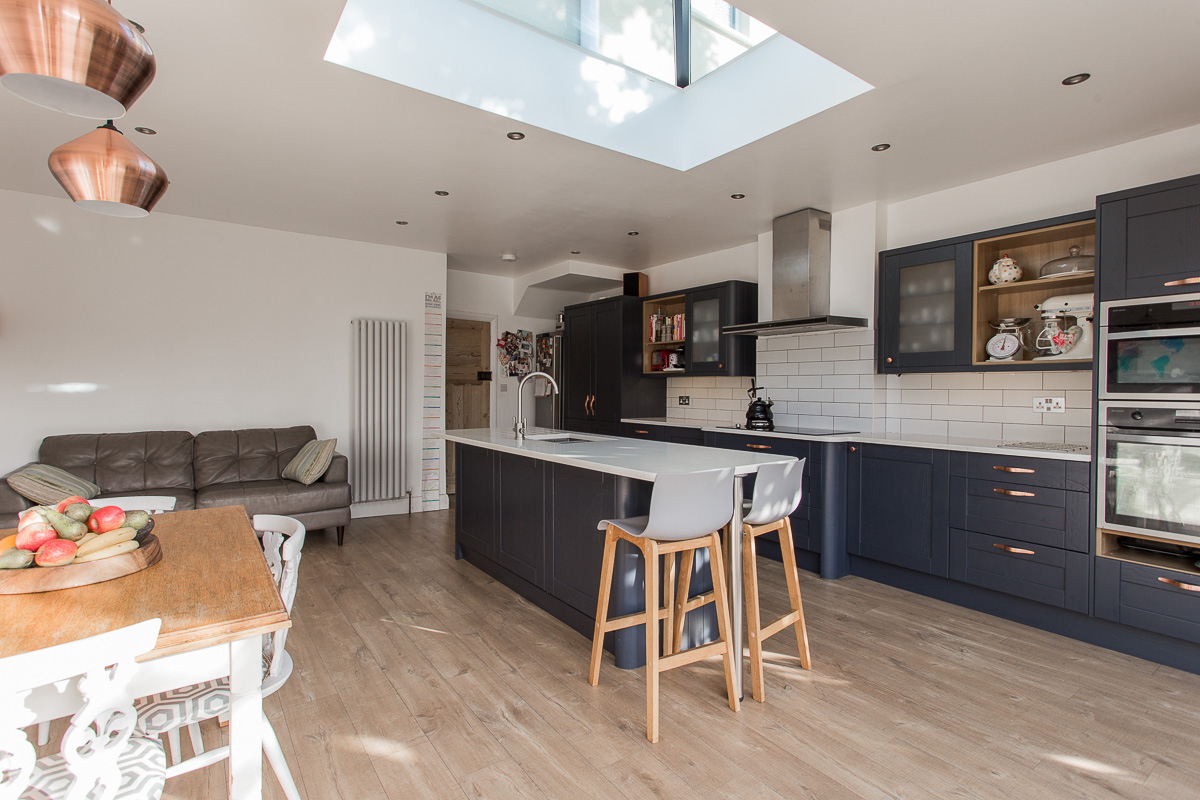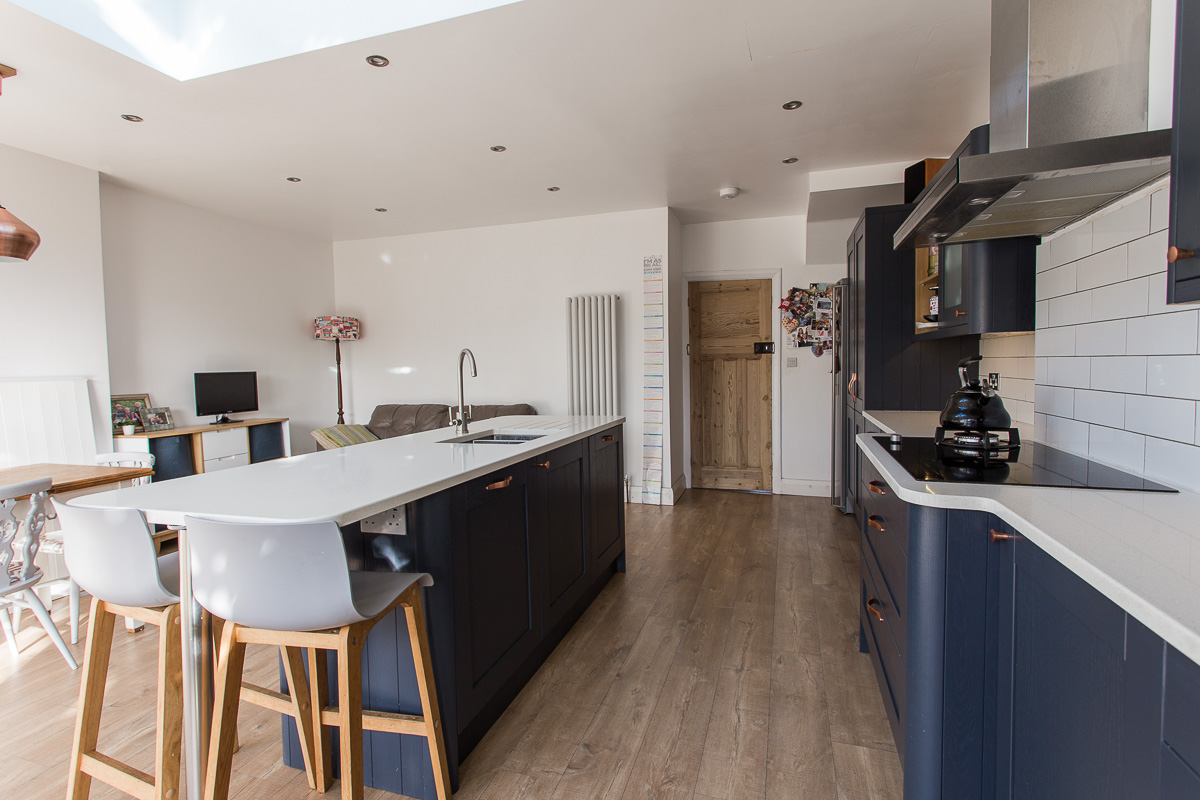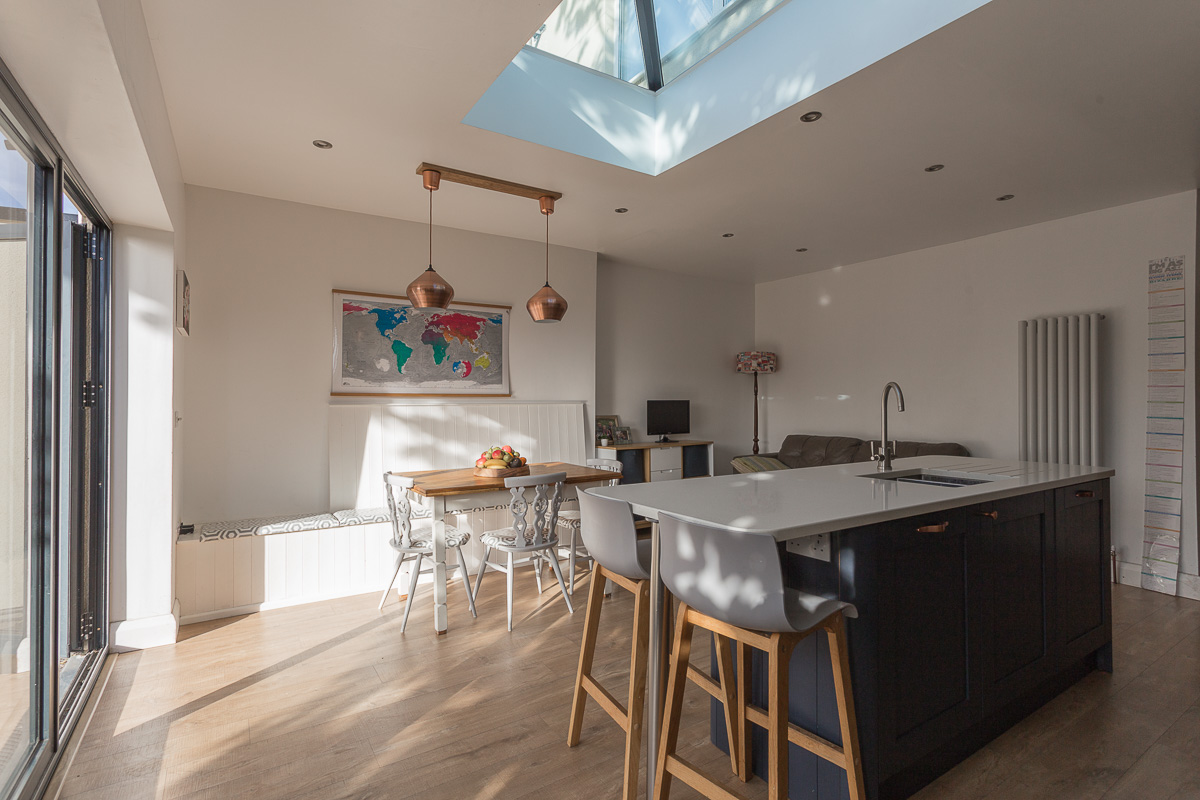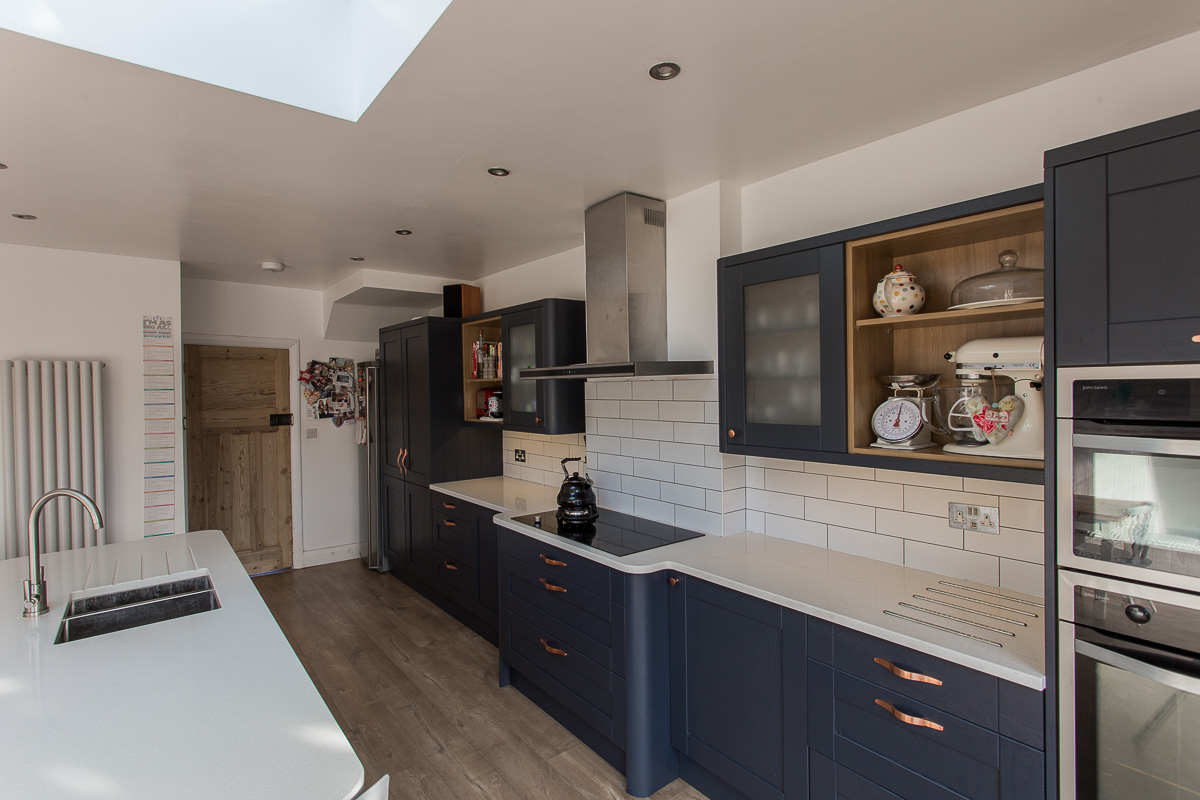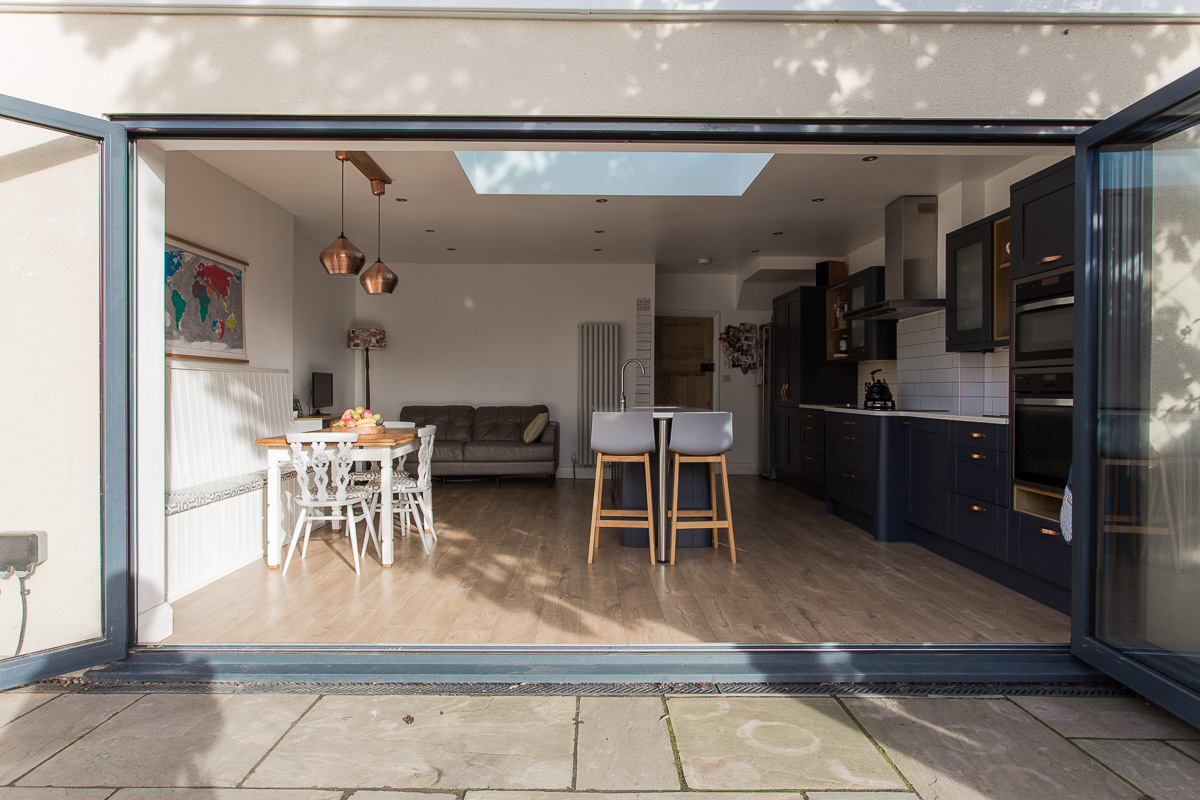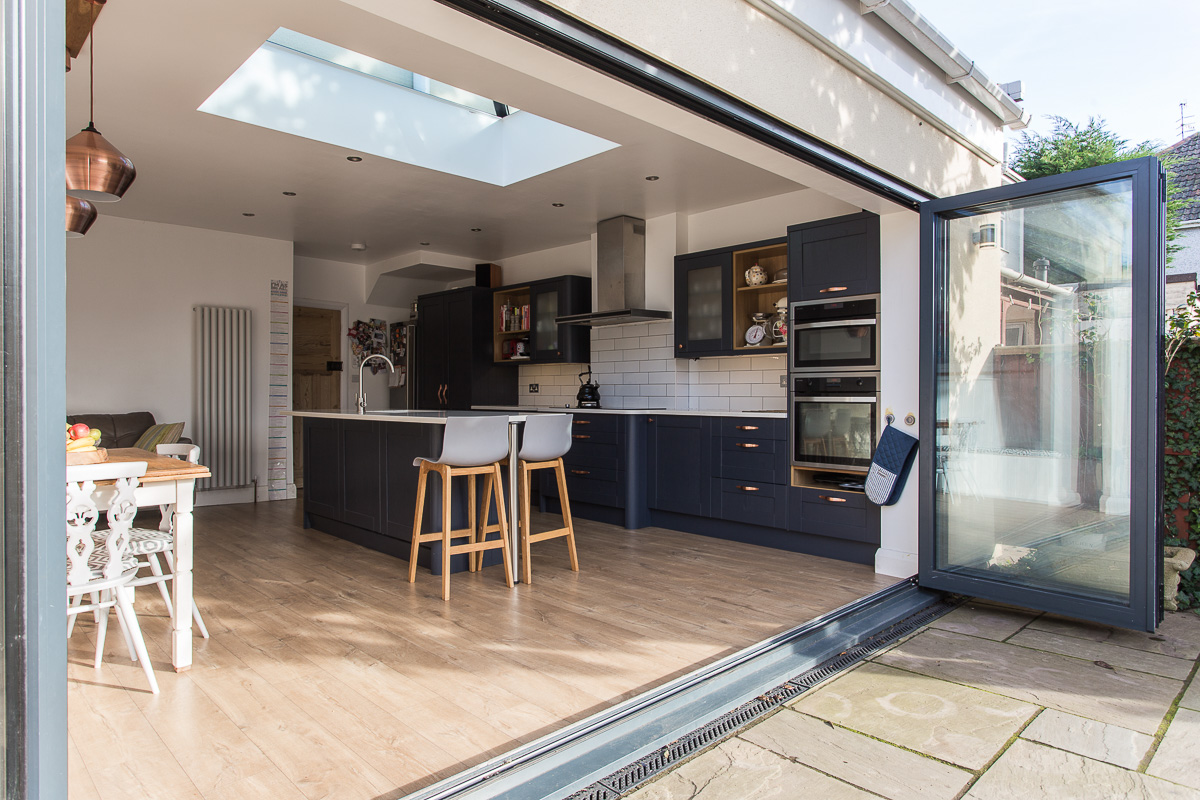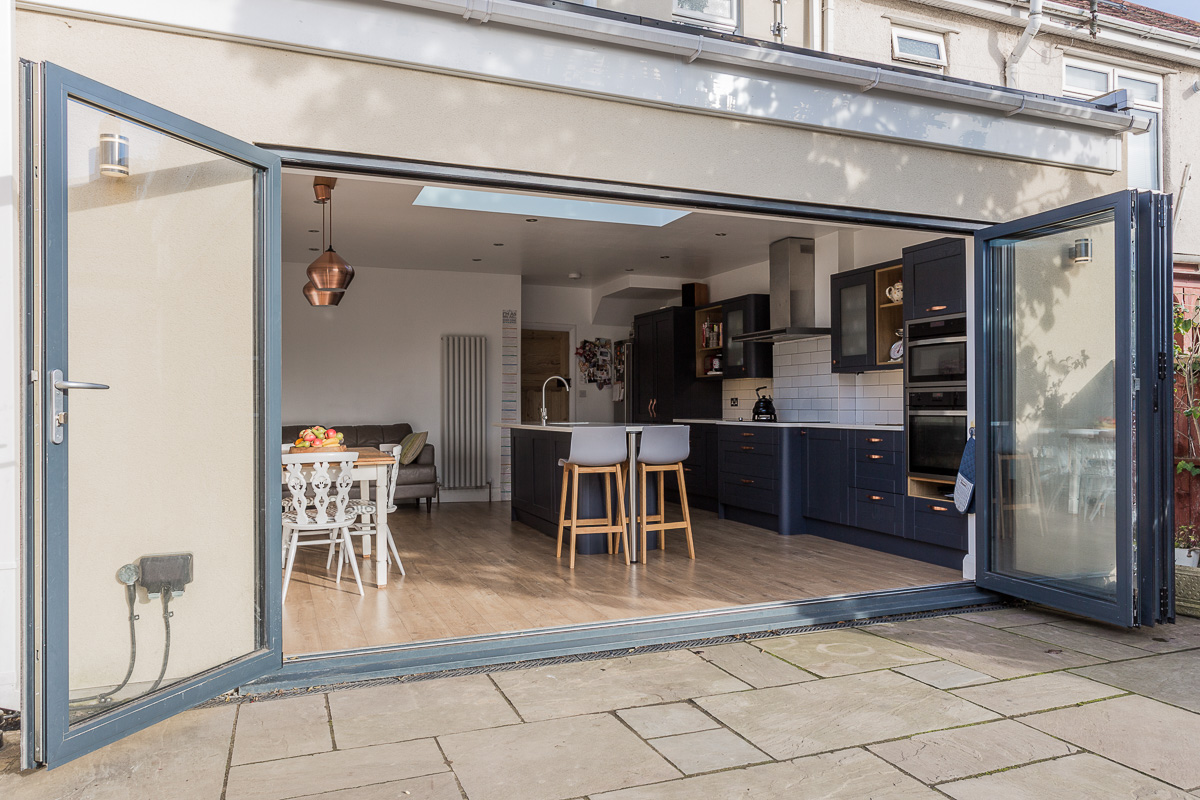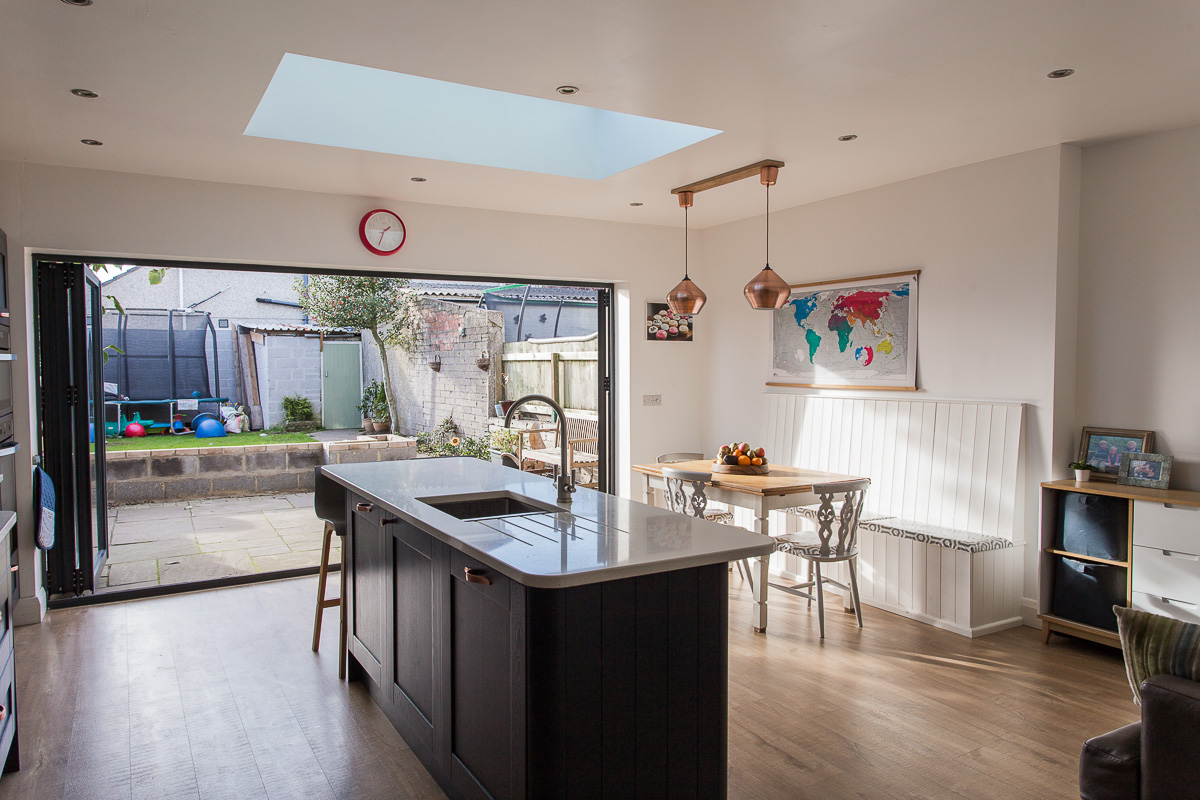 This project demonstrates the difference that can be made to a terraced or semi-detached home. Once again, the power of intelligent, creative design has transformed the rear of this home, combining the tiny kitchen and rear reception room with the extended space to produce a large Kitchen / Dining space that the kids can play in while mum & dad are busy in the kitchen. The space consequently works brilliantly for the family, bringing multiple activities together into one space while the bi-fold doors can open it right up to the garden enabling that smooth transition from inside to outside which is great when you've got lots of friends (and their kids!) round for a party.
As with the other featured projects, the wide door aperture also works well - together with the roof lantern - to bring light and views into the space. Once again a Utility room has been created – in this case along the original 'spine' wall that separated front and rear reception rooms. This also contains a downstairs WC, and lots of space for coats and shoes, meaning that the remaining downstairs spaces are left feeling open and uncluttered.
"Having Chris's advice when we were designing our extension was invaluable. With his experience and ideas we were really able to maximise the potential of the space. He was a very calming influence when we had so many decisions to make!"